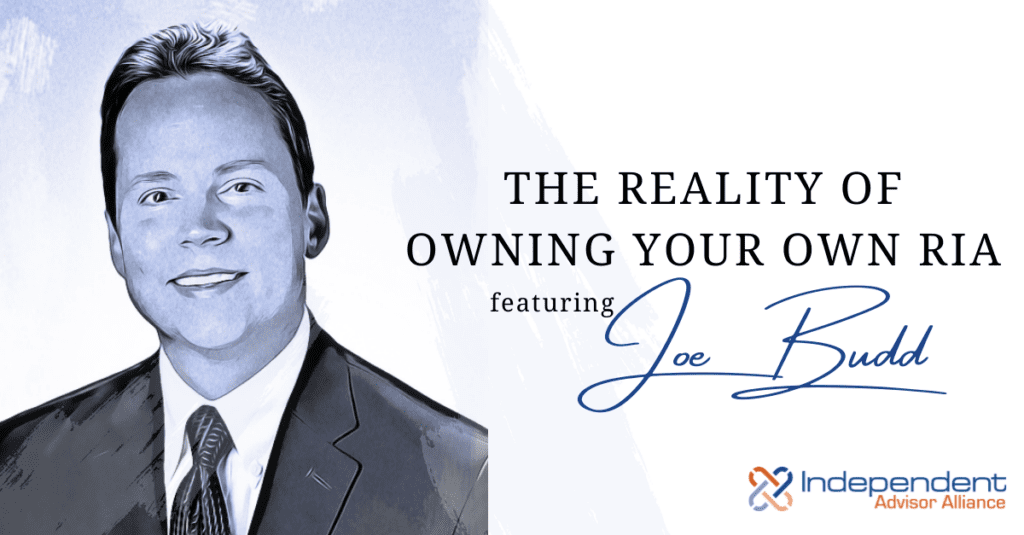 Whether they want to ditch their wirehouse, crave more flexibility or want total autonomy, starting an RIA is a consideration for many advisors. For those who have gone down that road, many find that balancing the challenge of running your own business while meeting the needs of your clients can be an almost impossible task. Joe Budd, an industry veteran with nearly 25 years of experience, took on that challenge and learned firsthand the Catch-22 that is compliance. In a conversation with IAA from his office in Franklin, TN, Joe talks about his experience, the advantages of an RIA partnership over ownership, and why he loves his adopted hometown of Nashville, TN.
What was it like owning your own RIA?
My business partner and I started our own RIA, and we have two offices, one in Michigan, and one in Tennessee. We used a third-party source to do what I would call bare bones compliance and generate our ADV and do whatever filings we had to do. During the last three years I had a key staff member retire, and I brought in someone to do marketing and somebody to do the admin and someone to do the IT, and insurance. When you have to do all this, you start to really look at your practice differently from a functionality standpoint. if I bring on a junior advisor, under that setup, I'm 100%, responsible for everything they do. If my business partner does the same thing, I'm 100% responsible for everything that person does. I was not thrilled with that. I had to travel back and forth several times a year and I'm thinking, okay, the SEC knocks on our door, we actually have to answer that and deal with all of that. And I have to sit there with the SEC and say yes, I thoroughly understand what this person in Michigan is doing on a day-to-day basis even though I spend more of my time in Tennessee. I looked at that and thought that's probably not in my best interest for a long-term solution.
So, what did you do?
I started to talk to other RIA operations, like yourself, and think through what I really wanted. And what I wanted was a more robust process that I could follow for my LPL audits, and I wanted a more robust process in case the SEC wants to audit me; I know I can rely on you guys for the support I need. You guys know all the laws that are changing, so you can tell me that I need to start doing this and I need to start documenting that. I certainly want to know that. And the other thing I decided is that I have no interest in being a Branch Manager, ever. If I bring in a junior advisor now under this platform, you're the branch manager. I feel good about that.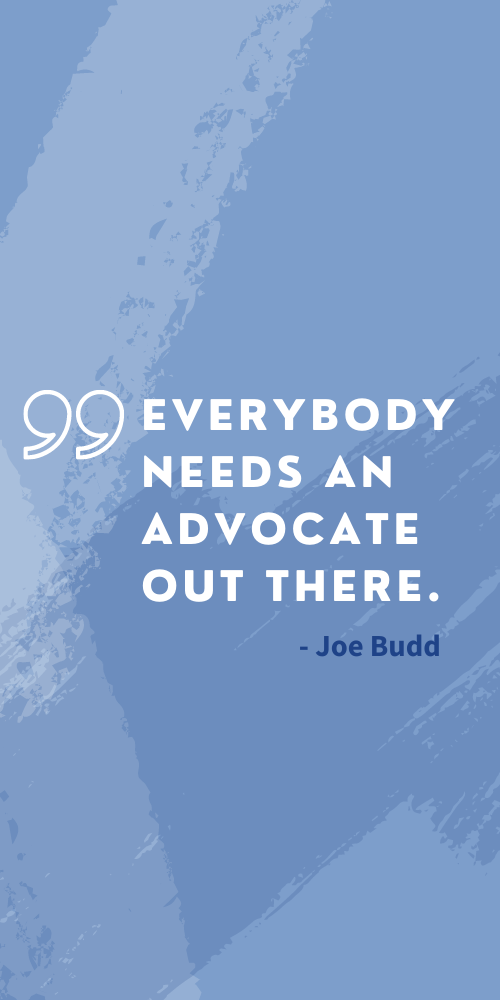 Since you found the biggest drawback to owning your own RIA was the oversight and management of details from a compliance standpoint, would you say outsourcing those details has allowed you to focus more on your plans?
Right, and you guys have scale, and you have people with what I like to call "specialized intellectual capital knowledge" in each area. Before, if someone retired, I feared losing their intellectual capital, or having to train someone new. On this platform, I don't ever have to worry about somebody retiring again. IAA staff is never going to tell me "gee, I was never trained on that," right? Half the people at your firm worked at LPL. You're never going to say I don't understand what LPL is doing with this because you guys are plugged in to what they're doing. So, you make my audits probably a piece of cake. Getting rid of the supervisory responsibilities of a branch manager made me 15 years younger. Now I know that you guys are there for me if I have a question on something, or if I have a gray area, I can always go back to my consultant and ask those questions. Everybody needs an advocate out there.
Did risk management impact your decision?
When IAA rolls out a new policy, it's because we need to start doing it because of the change in the regulatory environment. I think that the rules in this business will get harder and harder moving forward. I just feel more comfortable with the setup the way that I have it now. And that makes me feel differently about wanting to bring on a junior person. It's not going to take up a lot more of my time because I know I'm going to be supported through the process.
What's your attitude towards compliance now?
You know, I know it's important. I want to be good at my monthly compliance process that you guys set up. Every month, we've got to dot the I's and cross the t's. And I put a very big importance on it with outsourcing it to you guys. If you say to me "you need to do this now moving forward," I'll do it. And that process is what lets me put my energy where I spend my time now, on my clients.
If you were talking with another advisor, and they told you they were thinking about starting their own RIA, what would you say?
I would ask them if their passion for their business is becoming an expert at everything there is to know about an SEC audit. Do you want to be a compliance expert? It just kind of sucks the energy out of your body. I want to be working on interactions with my clients and prospects, my marketing efforts, networking, that type of thing. I want to focus on growing the practice so now I spend most of my time on the client experience instead of putting fires out.
Was it hard to transition back?
I was really pleased with the transition; it was a good process. Everybody at IAA who played a part in my onboarding was really professional. I just felt that every step of the way you guys had it. Tina VonCanon managed the conversion and I thought it worked like a well-oiled machine.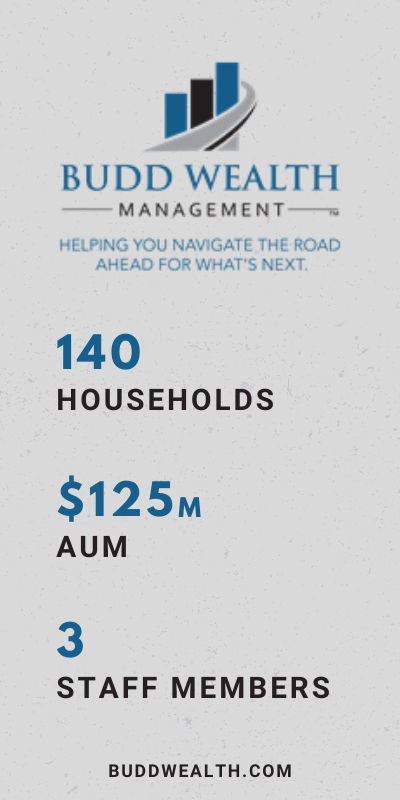 Is there anything else that you would like people to know, or that you think people would find surprising?
One thing that I like about IAA is you guys are always looking for ways to add value. You recently had a webinar with people from the MIT AgeLab with Hartford and I just thought it was a great value add. It's good that you're putting information in front of us because nobody's got the time to look for stuff like that.
If you could sum it up your practice in a sentence or two, what would you like people to know?
We offer a holistic planning approach, but we take care of the investments as well. We help clients articulate what's most important to them and that's the keystone of what we're going to do for them.
What made you want to get into the financial services industry?
When I was 12 years old, my father died, and my family blew up financially. And I saw my mother suffer. So, this is always what I wanted to do, because if you can help a family then you've done something meaningful at the end of the day. Helping others is why I wanted to be in this business.
What are you busy with when you're not helping people with their finances?
I like to exercise; I like to play tennis. I'm involved in several activities with my church, and my wife and I have two kids – one is a sophomore in high school and the other is a sophomore in college.
You're a Detroit native but live in the Nashville area now. What do you like about it?
Nashville is a great town. The culture is amazing, and the food is eclectic here. The best way I can describe Nashville is you end up being a better person because you're here. If you grew up in Long Island, New York, and you were hard as nails, your nails are not as hard anymore after living here. They call it the volunteer state, helping hand. My wife is a cancer survivor, but when she was diagnosed, we had people knocking on our door, bringing us food and asking us if we were okay. It's just a really cool place.
*This conversation has been edited for length and clarity.