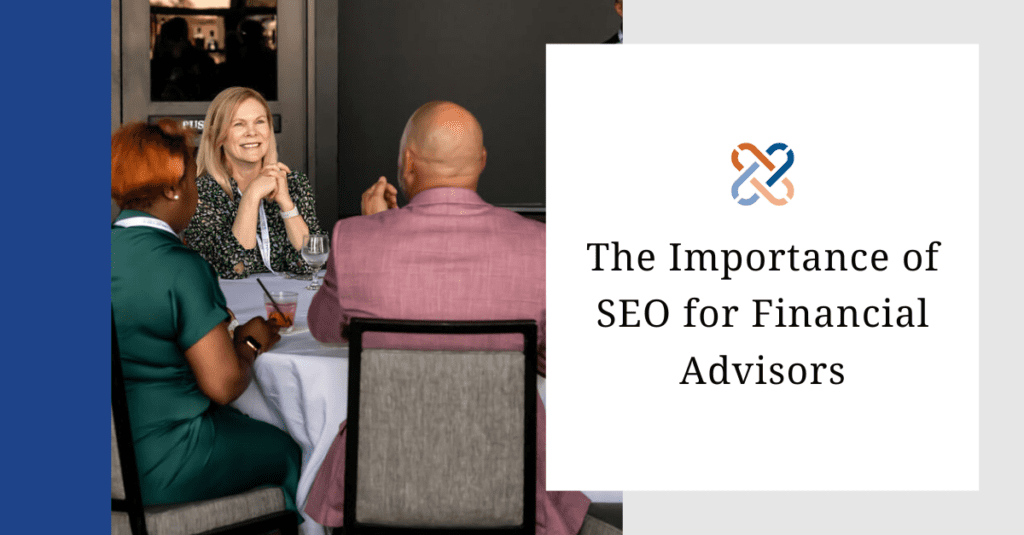 As a financial advisor, having a strong online presence is crucial in today's digital age. One way to boost your visibility and attract potential clients is through Search Engine Optimization (SEO). SEO is the practice of optimizing your website to rank higher in search engine results, making it easier for potential clients to find you. In this blog post, we will explore what SEO is and why financial advisors need to utilize it to succeed in their online marketing efforts.
What is SEO?
SEO encompasses a set of strategies and techniques aimed at enhancing your website's visibility in organic (non-paid) search results. By optimizing various elements of your website, such as content, keywords, metadata, and user experience, you can improve your rankings on search engines. The higher your website ranks, the more likely it is to be seen by potential clients who are actively searching for financial advisor services.
Why Do Financial Advisors Need SEO?
1. Increased Online Visibility:
The financial services industry is highly competitive, and standing out from the crowd is essential. With SEO, you can increase your online visibility and differentiate yourself from competitors by appearing higher on search results. Being prominently positioned on search engines helps establish your credibility and makes it easier for potential clients to discover and engage with your services.
2. Targeted Traffic:
When potential clients search for financial advice or services, they are actively seeking information. By optimizing your website with relevant keywords and providing valuable content, you attract highly targeted traffic. These are individuals who are more likely to convert into clients because they have demonstrated an interest in your specific niche or area of expertise.
3. Improved Website User Experience:
SEO not only focuses on search engine rankings but also enhances the overall user experience on your website. By optimizing website speed, mobile responsiveness, navigation, accessibility, and content structure, you create a seamless and user-friendly browsing experience. By implementing these best practices, you are better equipped to increase visitor engagement, reduce bounce rates, and encourage users to spend more time on your website. This, in turn, ultimately can lead to higher conversion rates.
4. Establishing Authority & Trust:
As a financial advisor, building trust is crucial. Potential clients are more likely to consider you a reputable source for financial advice if your website content is relevant and relatable. Providing consistent content that addresses your target audience's concerns will solidify your authority and thought leadership.
Don't miss out on the opportunity to expand your reach and connect with potential clients who are actively searching for the services you offer. By taking the time to establish an SEO strategy, you're leveraging a low-cost and potentially high reward tool that could take your business to the next level.
Want to make sure the essential parts of SEO are implemented into your website? Use our free SEO checklist to get started.