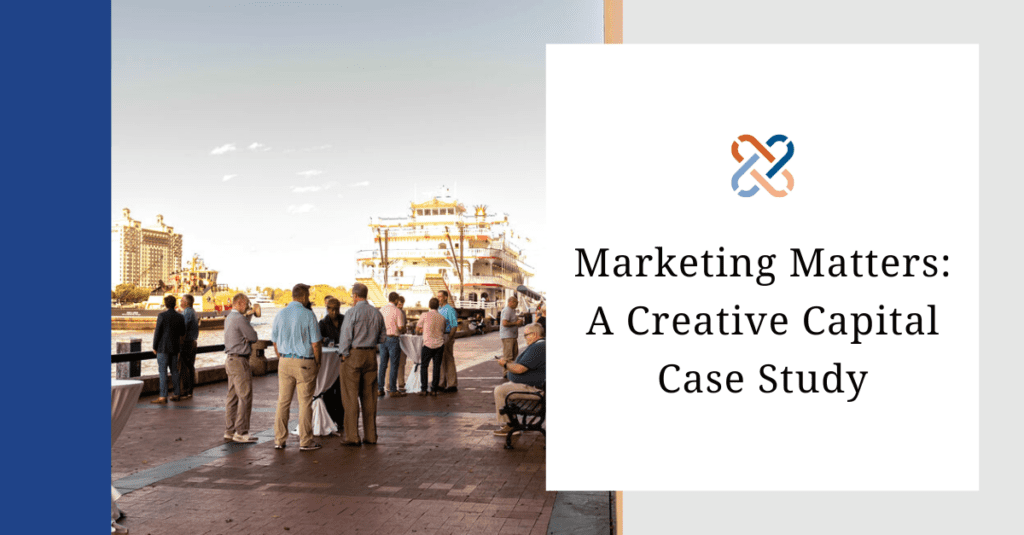 If you have a service to provide, but your target audience hasn't heard about you, does it even matter? That's where marketing comes in. Marketing your firm and its services allows you to share your value proposition, build a brand that speaks to your desired client base, and help build loyalty with current clients.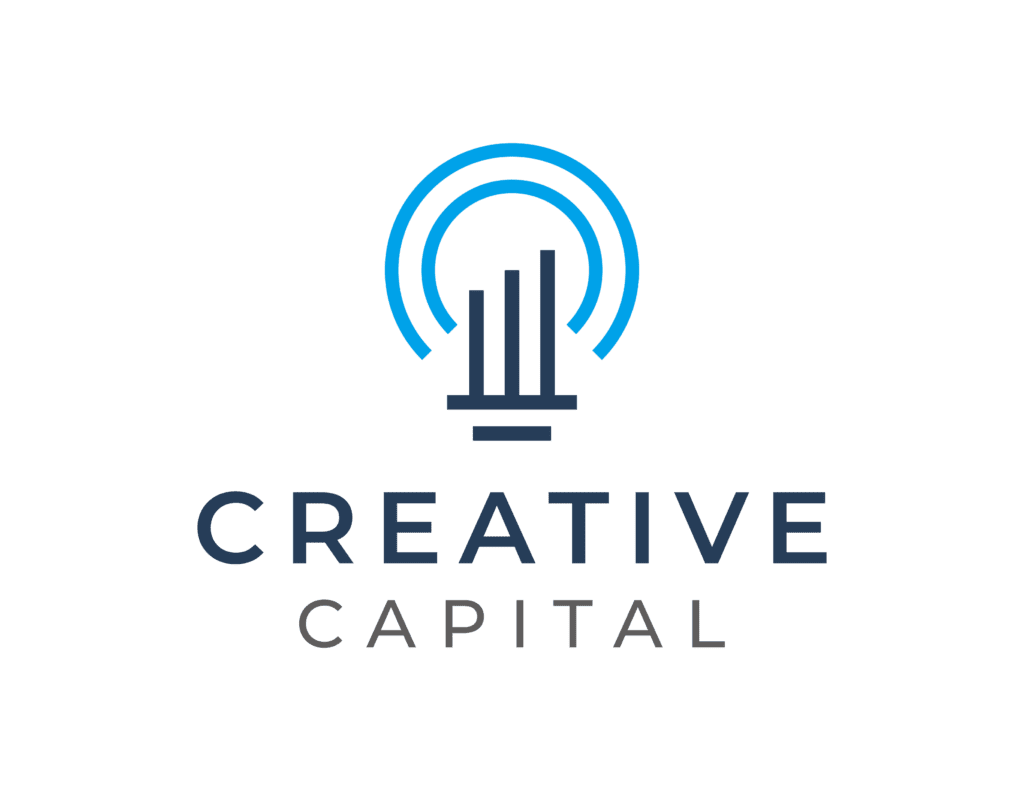 Enter Creative Capital
You are not alone if you don't have a marketing plan or even a website. IAA formed Creative Capital, our advisor-focused marketing program, to fill the marketing void most advisors experience.
Our full-service, customizable marketing program assists advisors in finding their voice through branding, marketing strategy, social media, and website creation. Because there is no one-size-fits-all solution, the same goes for pricing. Whether you choose our bucket, tier, or a la carte pricing, we'll make sure you receive the personal attention and customized marketing support you need at a price within your budget.
Our Team
The Creative Capital team is comprised of communications professionals with industry experience that spans public relations, corporate communications, traditional and digital marketing, graphic design, and more. And because we specialize in marketing for financial advisors, we are well-versed and knowledgeable about the ever-changing compliance-related rules and requirements of our industry's regulatory bodies.
Your Success
Advisors who partner with IAA can leverage Creative Capital's experience and services to engage prospects and grow their client base. Best of all, we give you back the gift of time, enabling you to do what you do best – support your clients.
Want to see case studies of work we've done for your peers? Continue reading.
Blackbridge Financial Irmo
Creative Capital created a brand story to fully flesh out Blackbridge Financial – Irmo's history and mission. Utilizing that brand story, CC refreshed BBF Irmo's website and social media – updating imagery, re-writing content, and restructuring pages to better engage with the group's target market.
Firm manager and financial advisor Alex Lewis called the partnership valuable, citing the struggle of being an advisor and a business owner at the same time. Having limited time mean it's important for him to be able to outsource things where he can with partners he can trust.
Matt Mikolajewski Wealth Management
After assessing Matt Mikolajewski's goals, the Creative Capital team recommended and implemented three key elements to solidify his brand position to prospective clients while maintaining his relationships with current clients.
As the project ended, Matt expressed excitement and enthusiasm at the potential of what he would do in the next phase of his business utilizing social media and his new website. He noted his appreciation of Creative Capital's responsiveness and collaborative work style throughout the project.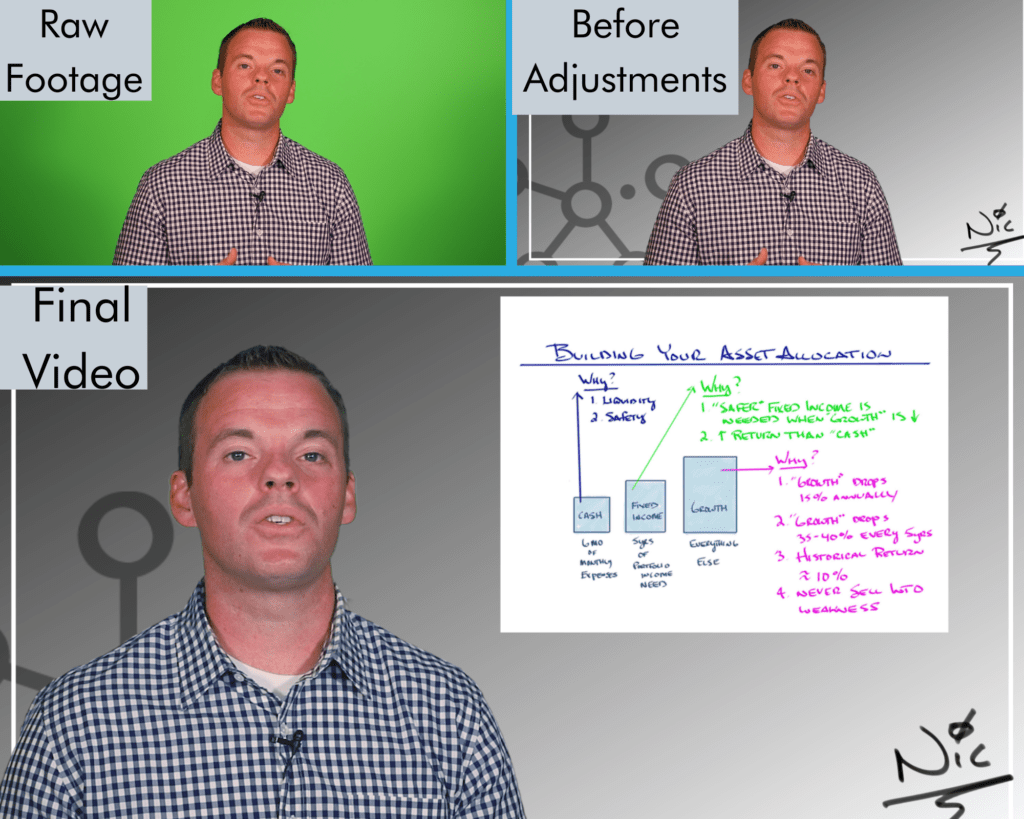 Know My Plan
Know My Plan planned to release a book featuring illustrations and diagrams of complicated financial topics, with each page including a QR code linking to a video explaining each topic. They turned to the Creative Capital team to execute their creative and interactive vision.
Business partners, Nic Nielsen and Jeff Walters, reported the process as easy and straightforward, with the entire project exceeding their expectations. Nic praised the high quality of work, especially the added logo sting and "seamless edits that made it seem like it wasn't edited." He also found the price reasonable and competitive compared to industry standards.
Liberty Point Advisors
Liberty Point Advisors enlisted the help of Creative Capital (CC) to create their brand, tell their story, and develop their website, all with a two-month turnaround time. While they initially researched third-party marketing services, they ultimately decided to use CC for their marketing needs, CEO, Patrick McGrory, noted that Creative Capital's "know[ledge of] LPL Compliance was a very important detail."
They were impressed with Creative Capital's ability to create a visually dynamic and "perfect" website despite the shortened timeline, adding "we knew what was expected of us and you at any time. Your captured who we are are and what we do very well."
What Are You Waiting For?
Contact our team at marketing@iaaria.com for more information. We would be happy to chat with you about our services and how we can support your success!