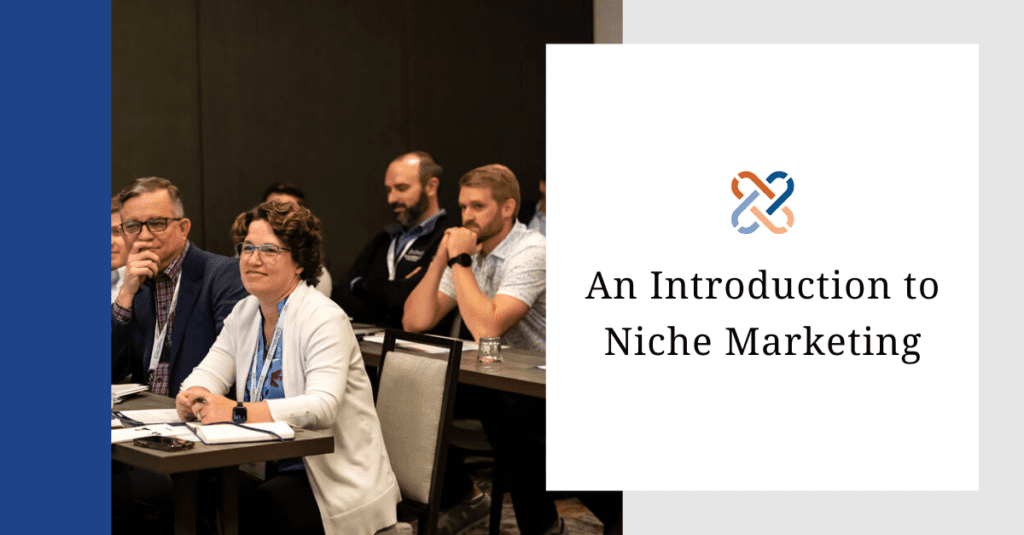 One of the biggest opportunities for growth as a financial advisor is establishing and fostering one or more niche markets. While not necessary, many advisors have found it beneficial for the growth of their business – especially when it comes to standing out amongst their peers. Here's an introduction to some of the ways you can use a niche to bolster your outreach efforts:
Content
Advisors often struggle with a content marketing strategy because the industry is broad, and it can be hard to determine what kind of content their audience wants to see. With a designated niche, the range of possibilities is significantly more focused. When creating a content strategy, you can brainstorm an assortment of buzzwords related to the niche and its industry. From there, those buzzwords turn into a variety of topics to use for content. This simplifies the problem of what kind of content to create or share and allows you to use their knowledge about the niche industry in an engaging way for your clients. This can be used as an opportunity to not only create extra value for clients, but also to demonstrate thought leadership and expertise in the niche that you are targeting.
Associated Services
Creating a niche often opens opportunities for advisors to provide value in addition to their regular offerings, such as providing recommendations for other professional services that a client might need. For example, if you are focused on small business owners, you might offer personalized recommendations for accountants that specialize in small business tax preparation. Or you might be able to connect your clients with a referral for legal counsel to assist with business growth and transition. The ability to expand on the services you offer by providing vetted resources for your clients will not only expand on the value you're able to deliver, but it will also contribute to a deeper, more connected advisor-client relationship. Additionally, it might inspire those clients to refer you to their colleagues or friends in that same niche.
Industry Events
Participating in events that involve the niche market establishes your presence in that community and keeps you top of mind. Advisors can use these events to get more exposure in front of their target niche, whether that's re-emphasizing their commitment to current clients or appealing to new ones. Spending time at an industry event is also beneficial in continuing your education surrounding the niche. Getting out in front of the community and meeting people where they are, especially in areas they're already comfortable in, creates more opportunities for prospecting and creating new client relationships. Even if you're not really looking to expand your client base, becoming a credible and recognized name amongst your niche market can positively contribute to your overall reputation and allow you to distinguish yourself amongst advisors. While this is just a fraction of the world of niche marketing, you can start here if you're looking for an innovative way to market your firm to your niche. Taking advantage of the benefits associated with targeting a niche market is becoming an increasingly popular way for advisors to create a focused vision for their practice and contribute to its growth and development.