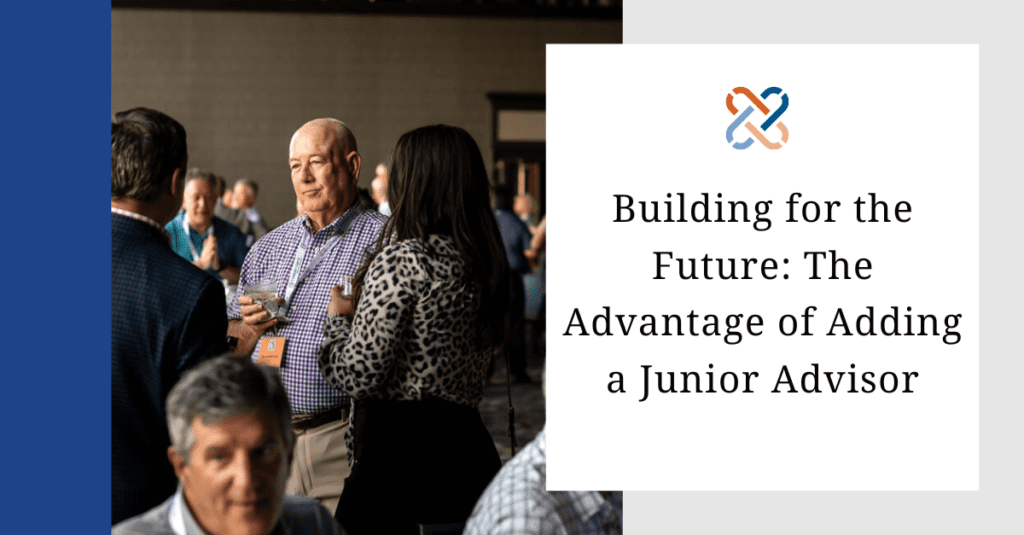 Running a successful financial advisory practice is no easy feat. One of the most critical components of any thriving practice is having a solid plan for the future. This is where adding a junior financial advisor can make all the difference. In this blog post, we'll explore some key benefits of hiring a junior advisor and share tips to help ensure a smooth transition for your practice.
Succession Planning
Succession planning is essential to any business, particularly financial planning where clients often have established long-term relationships with their advisors. Bringing on a junior advisor can help ensure a seamless transition when you decide to retire or step back from the business. They can also help minimize the impact of unexpected events such as illness or injury. By preparing for the future, you can ensure your clients will continue to receive high-quality advice and service even in your absence.
Related: Succession Planning: Plan for Tomorrow, Today
Attracting New Clients
Adding a junior advisor to your practice can also help you attract new clients. Younger clients typically relate better to advisors who are closer to their age and understand their life experiences. By bringing on a junior advisor, you can cater to your current clients' children and grandchildren and expand your multi-generational reach.
Retaining Current Clients
In addition to attracting new clients, a junior advisor can help you retain current clients. Clients may be more likely to stick with your practice if they have a relationship with a junior advisor who can assist them in your absence. This can also lead to cross-selling opportunities where your junior advisor can bring in other aspects of the firm's services to the clients.
Improving the Client Experience
One of the most significant benefits of adding a junior advisor is the potential to improve the client experience. A junior advisor can assist with administrative tasks such as regular check-ins and client communications, allowing the senior advisor to focus on complex financial planning issues and building long-term strategic plans and deeper relationships with clients.
By creating a well-thought-out plan and following best practices to integrate a junior advisor into your practice, you can enjoy the benefits of a growing business knowing that your clients' needs will continue to be met and your practice is running the way you envision.
Read about how hiring a junior advisor is an investment in your practice in our Advisor Spotlight featuring William Harwood and Katie Keppler from Harwood Wealth Management. For more information on bringing in a junior advisor, reach out to Business Consultant, Gray Davis at gdavis@iaaria.com.